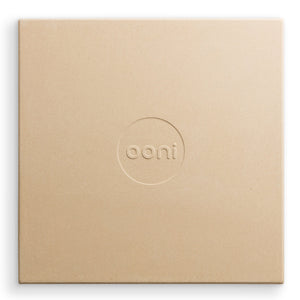 Pizza fans all over the world know it's all about that base... and this baking board allows you to create brilliant pizzas with ease. All Ooni pizza ovens come with baking stone as a standard. If you don't have an Ooni pizza oven, you can still buy our high quality cordierite stone baking board separately for use in your domestic oven.
Size: 336 x 342 x 10mm (13.2 x 13.5 x 0.4″)
Made of solid cordierite stone
Extremely durable, made to last
Works with Ooni Fyra, Ooni Koda, Ooni 3, Uuni 2S, Uuni 2 (2015)
A great and compact oven!
I love how it's portable and the fuel source is universal. It heats up to the temperature required to make delicious pizza! Pizza parties have been common recently!